SOUTH AMBOY – After years of living in South Amboy, resident Vincent Mackiel is looking to make big changes to the environmental status of the area.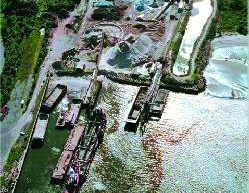 Mackiel, who has lived in South Amboy for over 30 years, has consistently voiced his concern over the Amboy Aggregate area of South Amboy. He believes that the area is causing environmental issues such as dust mitigation and air pollution, and there are plenty of construction ideas that could better the town in the long run, including a sporting facility.
"The Amboy Aggregate area is large enough to support a minor league baseball complex, something that Sayreville has already started working toward for their city," Mackiel said. "We can have a facility used for baseball or soccer which would benefit the town in terms of public use and business possibilities."
H2M Associates Incorporated, a consulting engineer and architect company who assist in environmental projects, wrote a letter to the South Amboy planning board in 2010 about the status of the Amboy Aggregate area. H2M Vice President Stanley Puszcz explained, "The existing system of oscillating sprinklers on top of one stockpile is woefully inadequate" to dust control, and Mackiel believes it could eventually harm a number of people in South Amboy.
"Right now we have a very limited facility that has negative effects on neighborhoods with dust and other issues," Mackiel said. "I'm not looking for the moon, but I'm asking for a company to move toward a better solution or a settlement that will satisfy everyone and will be positive for residents, town officials, and the company itself."
Mackiel believes that all of these changes can be made to better the city of South Amboy, but only if the council has a political leader in place to move in the right direction. He does not question all the decisions of the town's officials because they have their own responsibilities, but thinks the status of the planning board needs to be addressed the best it can.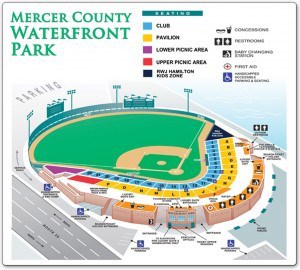 "We need to have a political leader in town that will help move in the right direction and make it clear that there is a problem with the environmental status of South Amboy," Mackiel said. "We need some sort of public pressure or voice that moves us because right now I see nothing moving us forward."
Mackiel has voiced his opinion at a number of South Amboy council meetings, questioning a number of resolutions passed and what the town is doing about fixing the environment. His display of passion for the residents of South Amboy was at a high point in January when he wore a dust mask out of town hall to protest the air pollution.
"I used a dust mask at the meeting to exhibit in my own way without any public outburst or challenge to show the problem," Mackiel said. "It's a citizens right to stand up and sign their complaints, and I want to offer options to move the city into the future."
At that meeting, Mayor Fred Henry noted that South Amboy has always done what's best for the town's residents, and that things are moving along the best they can. However, Mackiel believes that more can be done to better the area.
"We all need to get working on the behalf of the town's residents, and I believe that certain politics shouldn't interrupt the path to future success," Mackiel said. "Anyone with a concern for South Amboy is responsible for the future, and everyone working together is a lot better then working against each other."
Mackiel announced that he would be running for 2nd ward councilmen this year in an attempt to bring change to the decisions in South Amboy. He believes that the residents in town trust his judgment and respect his effort to make things right.
"I have taken part in a number of town functions with a good amount of organizations, and I think South Amboy residents have come to respect me better and acknowledge the effort I'm making for improvements," Mackiel said. "I believe that I've spoken out with my concerns a number of times, and that our residents know me better and know I'm doing what I can to protect them."
Mackiel will also be taking part in a film discussion called "Rescuing a River", which is a documentary about the decline of the Raritan River and the efforts to restore it. A free showing of the film and following discussion will be held on March 22nd at the Perth Amboy YMCA Theater.
By Joseph L. Kuchie