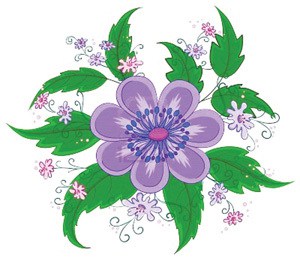 EDISON – Six Royal Garden Club members will be docents at the NJ Flower and Garden Show (Nicole Engel, Alice Kidney, Jeannette Miller, Rita McKeon,  Tracy Jordan and guest/representing our club Nona Henderson).
The Annual New Jersey Flower & Garden Show will be held at the New Jersey Convention Center in Edison, NJ, from February 16 through February 19th, 2012, entitled "Movie Magic",  featuring a Horticulture Division,  Design Division, and Special Exhibits Division.
Floral designs will interpret  movies such as "Star Wars", "Grease", "A Star is Born", "Casablanca", "Edward Scissorhands" among others.  Horticulture, photography, educational exhibits and youth exhibits will also be judged.
There will be over 100 vendors featuring the latest in plants, flowers, garden tools and methods.
Lectures and demonstrations by noted authorities are open to all.
For more information, go to the Garden Club of New Jersey's website: www.gardenclubofnewjersey.com