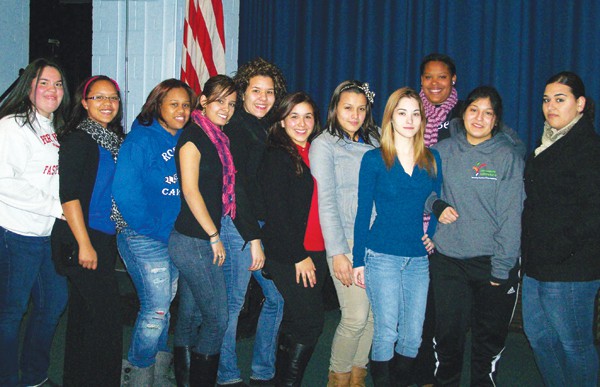 PERTH AMBOY – Several Students including Ms. Brandie Jimenez (see photo (left)) spoke before the Board, They found out that the Principal of the High School was imposing an age restriction on anyone bringing a date age 21 or older.
The main issue is that this was brought to the attention of the students late in the year. Ms. Jimenez who is an "A" Student and also works says she has already paid for a lot of expenses associated with the prom plus expenses associated with just being a Senior that involves paying for your yearbook, class ring, cap and gown and other activities. She wanted this issue resolved asap. "There is no law saying that there is an age cap. I work hard for my money. I should not have to be here."
Another student, Christina Meliksetian said, "The Prom is a once in a lifetime event. We have the uniforms which we bought. We are not able to go out to lunch. There is no alcohol being served at the Prom. Maybe a permission slip for parental approval can be given. Listen to us for once."
There was a emergency closed session to discuss this matter. No decision was made when the meeting resumed.