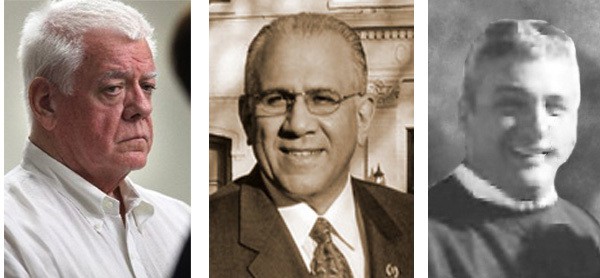 NEWARK – U.S. Attorney General Paul Fishman announced in U.S. Federal Court in Newark that Thomas O'Leary pled guilty to the following charges:
1.) Illegally funneling campaign contributions of thousands of dollars to former Perth Amboy Mayor and Assemblyman Joe Vas.
2.) Conspiring to defraud the federal election commission.
3.) One count of tax evasion.
O'Leary pled guilty to the following charges:
O'Leary received funds from Insurance Broker Francis Gartland to recruit five people of whom donated $2000 each to Vas' failed bid for Congress. These funds were used to refund those five individuals known as straw donors.
The straw donors contributions were made during the failed Vas Congressional Campaign of 2005-2006.
O'Leary concealed income and other benefits from Gartland to avoid thousands of dollars in tax assessment on his 2006 income tax return.
O'Leary had at one time worked for companies owned by Francis Gartland. O'Leary and Gartland split commission money that Gartland received as an Insurance Broker of record for the City of Perth Amboy and for the Perth Amboy Board of Education.
The sentencing for O'Leary is due on Friday, June 8, 2012. A $250,000 fine and maximum penalty of five years in prison can be imposed on the conspiracy charge.
Joe Vas is currently serving a 6 1/2 year sentence in a federal prison in Ohio which he started in June 2011. Those charges included corruption and a violation of laws involving campaign financing.
Vas was found guilty on state corruption charges but his sentence is being served concurrently with the federal charges.