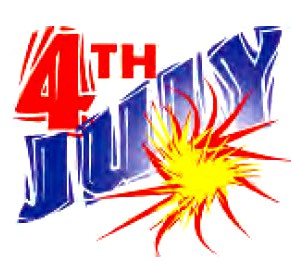 With the fireworks coming back into town this is a great opportunity for Perth Amboy put their best face forward. Think of all the out-of-towners that the fireworks would attract. I would make sure that all entrances into the City are thoroughly clean even if that means getting volunteers to make sure any trash is put into the garbage receptacles and also make this a very patriotic celebration by having red, white and blue streamers or balloons displayed by the businesses on Smith Street. If the weather is nice I'm sure all of the dining areas that were approved to have outside seating will attract those from others to come back to visit our City long after the fireworks are over.
An opportunity like this does not come very often but when it does you have to take full advantage of it. The waterfront is one of Perth Amboy's greatest assets. and the City has to take full advantage of it at every possible turn. You would be surprised how many people are not aware of our waterfront, even those out-of -towners who are not that far away are amazed by what they see. I remember when an acquaintance of mine came into town and I decided to take them to a local restaurant at our waterfront. Even though they had been to Perth Amboy several times they have never been to that area but told me that they would definitely be back specifically to go to the waterfront and next time bring their friends with them.
I am hoping that the fireworks display will be a continuation for many years to come because it not only brings the community together and all ages enjoy that spectacular sight but it also puts Perth Amboy in a positive spotlight.
I miss fireworks in Perth Amboy. It brought business and happiness to the faces of Perth Amboy and surrounding residents. People from all around came to Perth Amboy. It was always a welcome sight every July. This year fireworks have returned to Perth Amboy and I for one am happy. The fireworks bring a touch of class to Perth Amboy
It was nice and fun and I'm glad the City is having them again. It helps to generate revenue for businesses in town.
C.M., K.M. P.W.