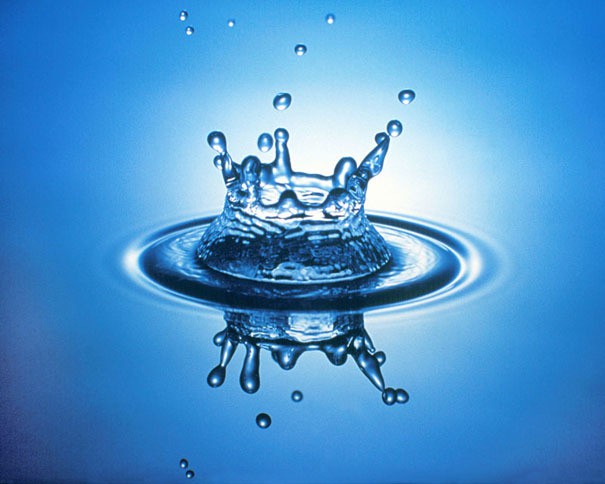 3/14/12 Regular Meeting — Déjà Vu Hidden Village II Nightmare, Harbortown Had Similar Experience
PERTH AMBOY – The Perth Amboy Sewer System is over 100 years old. There is a need to be able to detect leads early while there are small amounts before mega disruption occurs in the 95 miles of water mainlines. Because of this a detailed examination had to be performed based on E.P.A. recommendations and L. Perez Jimenez Director of Operations Water Utilities USA-PA presented his findings to the City Council. Some of the catch basins may need to be replaced. Estimated cost would be around $350,000. Some of the other parts that would need to be replaced would be pumps, and water flow meters.
Thomas Street had a sewer line replaced ten years ago and it looks just as good today as it did then. "We have identified three manholes," Jimenez stated, "At a cost of $68,000 for each one. In some instances depending on the condition we may be able to reline some manholes at a cost of $5000 to $10,000 each. In that case a relined manhole would last from 15 to 20 years."
"The catch basins are made out of bricks," according to Jimenez. "And once these bricks fall apart, the mouth is left open. It can get a lot of debris which causes more cost to the city. The engineering flow study will provide lead components and function of pump stations to see if the well wet is big enough for its multiple uses. It can also check the flow of the main sewer line and if there is any uses of excessive grease being poured into the system."
Jimenez went on to talk about the compression chambers, "Rear plates control the flow. We need to make sure that the elevation is correct to control the flow into the river. Estimated cost is around $201,000 which we have around $56,000 toward that cost. The Runyon Site has five wells and six pumps. The rain wells are three to four years old. There are two pumps of similar size. One of them is losing capacity because the bearings and in palings are failing. The air-conditioning units are over 25 years old. Those units help out with rusting and air oxidation and will cost about $42,000 to replace. New meters with sensors are needed to give us a production report which would calculate water going to the lagoon.
Council President Kenneth Balut said, "I know in Woodbridge they have what is the Grease Police who specifically monitor who is pouring grease down the catch basin. There are also enzymes that can break down the grease."
B.A. Greg Fehrenbach interjected that there are also a certain amount of water that is unaccountable for.
At the 3/14/12 Council Meeting several residents of Hidden Village II appeared before the Council to ask help in resolving their problems with the builders of the complex. Their problems were very similar to what was experienced by the home owners of Harbortown a few years ago in regards to their high water bills.
One resident of Holly Drive said, "We have been assessed at $500 or more because of our water bills. We are told that we are being charged at commercial rates and not residential rates." This home owner also said, "We are going into foreclosures because the complex is not being properly maintained. The seller knew about the financial mess the developers were in but did not disclose it to the buyers."
B.A. Greg Fehrenbach said the water bills were based on meter size, "We advised Hidden Village II management if they could redesign to install smaller meters that may bring the residents water bill cost down." He also told the homeowners of Hidden Village II to speak to the condominium association lawyer. "Plumbing reconfigurations are the biggest cost. Everything ran off a single meter so larger meters were installed. We suggested a separate meter for each unit but the plumber said it would be a tremendous cost to do that."
Councilman Fernando Gonzalez said there were no separate lines for fire suppression systems and this should not be allowed. "That should be a separate line."
Councilman Kenneth Gonzalez who used to live at Hidden Village I suggested to the Hidden Village II homeowners that when they were given documentations at closing, they were probably given the old by-lines and not the updated amendments. "Which is probably why you are paying higher cost in some assessments. I suggest that you seek legal counsel and you many want to try to contact legal services located at a high rise building on State Street. If they could not help you, perhaps they could guide you to someone who can help with your predicament."