WOODBRIDGE – There will be an Easter Egg Hunt on Friday, April 6 at Parker Press Park, 400 Rahway Ave.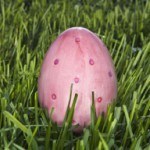 Woodbridge from 1 p.m. to 3 p.m. Come get your eggs – where will they be hidden? Please bring a non-perishable food item to be donated to the local pantry.
For more info call 732-596-4048.