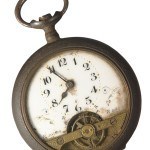 PERTH AMBOY – The Proprietary House Museum will be hosting an Antiques Appraisal Fair on Saturday, April 28, 20112 from 10 a.m. to 3 p.m. at 149 Kearny Avenue, Perth Amboy. Appraisers who will be participating at this event include Robert Smith, John Solowinski, and Andrea Sandler. Bring your collectibles, flea market finds or family heirlooms. Our Appraisers will offer a verbal appraisal for $10 per item or 3 items for $25. In order to accommodate everyone the maximum number of items per person is three.
From 12 p.m. to 12:30 p.m. Steven Probert, local contractor and business owner, will talk about his experience restoring the Proprietary House over the last year. He will also be answering your questions regarding you old house projects.
Admission is FREE. No reservation needed. Come hungry! Hot Dogs, Beverages and Light Snacks will be available for purchase.
Please support the Proprietary House Museum, the former home of Royal Governor William Franklin, the son of Benjamin Franklin. If you have any questions call the Museum at 732 826-5527, email address: info@proprietaryhouse.org or visit our website at www.proprietaryhouse.org.
The Proprietary House Museum is owned by the State of NJ, administered by DEP,DIV of Parks & Forestry and operated by the Proprietary House Association.