SOUTH AMBOY – Let's make our beach something to be proud of again!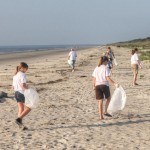 Come on Saturday, April 21 at 9 a.m. to South Amboy Fishing Beach! Rain or Shine! Bring your own rake if possible. Work off your community service hours. Eagle Scout Branden Lenahan, South Amboy Troop #91.
Any Questions ? Email imlenahan16@gmail.com.