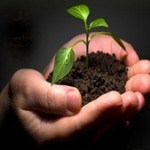 SOUTH AMBOY – Kids, mark your calendar for a fun event at the Dowdell Library: "Celebrate Earth Day – Plant a Seed," which is an Earth Day program which will be presented by South Amboy Community Gardens on Monday, April 23rd from 3:30 – 4:30 pm. Parents, introduce your child to planting a seed for a lifelong love of gardening!
Also, meet "Sisters in Crime" author, Chelle Martin at the Dowdell Library of South Amboy! Sisters in Crime will celebrate 25 years of working with librarians and booksellers in support of women writing crime fiction and will celebrate with a special event on Saturday, April 21 at the Sadie Pope Dowdell Library of South Amboy from 12:00 p.m. until 4:00 p.m. Chelle Martin will experience life as a librarian, so feel free to stop by and ask her about mystery writing or "Sisters in Crime!"
Don't forget to ask about the children's and young adult art contest taking place through April 30th.
Need homework help? Don't forget to ask the librarians. Free online resources on the library's web page make report writing easy!
The library is adjacent to the South Amboy High School off O'Leary Blvd. Library hours are Monday, Tuesday, and Thursday 10 am – 8 pm; Wednesday and Friday 10 am – 5 pm and Saturday 12 noon – 4 pm. Directions: www.dowdell.org
For additional information, contact the library at comments@dowdell.org or 732-721-6060.