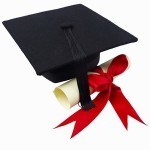 SOUTH AMBOY – South Amboy ELKS: Elks Care, Elks Share Scholarship applications are now available. One $500 scholarship will be awarded to a deserving senior from each of the five area high schools: South Amboy, Sayreville, Perth Amboy, South River and Cardnial McCarrick.
For more information visit www.elks.org and refer to Lodge #784 website or email susanapeterson@aol.com.
Deadline for applications is May 1, 2012.