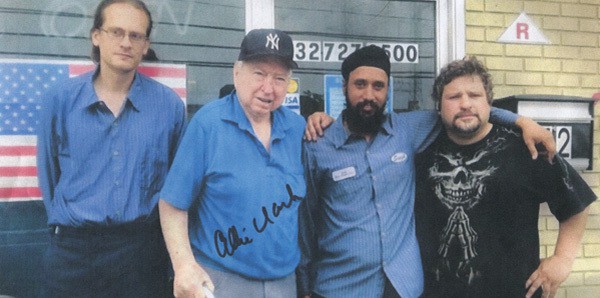 An Interview with John's Auto Owner John Singh— South Amboy
By Beverly Samuelson—
Q. So John, how did you meet Allie Clark?
A. I met Allie Clark in January 2008, the day I opened my business on Stevens Avenue. I remember we were moving in the equipment and getting ready to open when he walked up to me and introduced himself. He was very friendly and told me he lived next door.
Q. Was he a regular customer?
A. Yes, he and his whole family would drop off their cars for service and repairs.
Q. Did he talk about baseball?
A. Oh, boy did he! He told us many great stories about the good ole days. He spoke of all the great players he had the honor to be on the same team with, like Joe DiMaggio, the feeling of winning a game, and the celebrations afterwards. He loved the game and being a part of it. How the team members were all friends and all the families would get together often. How being a Yankee was being a part of one big family.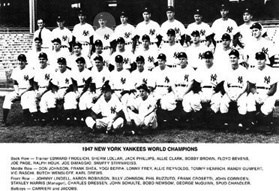 Q. Did he come over and hang out with the guys at the station?
A. Yes, all the time. We all enjoyed his company and the great stories he told. He gave me several pictures of his days with the Yankees and I have them hanging in my office. This picture was the last picture he took with us before moving to McCarthy Towers.
Q. What was his favorite saying?
A. "Never mind, don't worry about it".
Q. What did you most like about him?
A. Allie was a very friendly guy, he never said anything bad about people. He loved baseball and had great stories. Everyone at John's Auto will miss his smile and friendship. He always made our day better. He was a great friend and we will miss him very much.