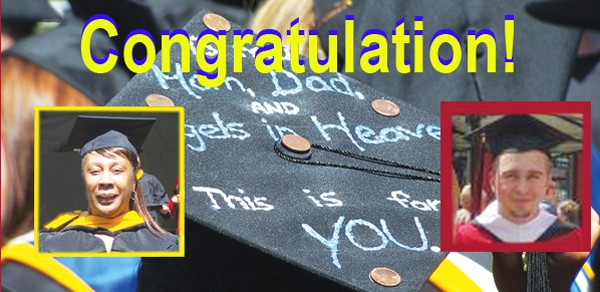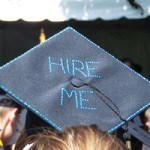 I'd like to congratulate 2 special people who graduated this weekend from college. 
You may have noticed the articles written by Joseph L. Kuchie that have been appearing in the paper for the last 6 months.  He has been a valuable contributor to the newspaper and we are very fortunate to have him share his talents with us.  He graduated from Rutgers University, New Brunswick with a Bachelors Degree in Journalism and Media Studies.
I'd like to also congratulate my baby sister, Audrey, who graduated from Centenary College in Hackettstown, NJ.  She received a Bachelor of Science Degree in Business Administration. It was a beautiful sunny day courtesy of the keynote speaker, Bill Evans. He is well known meteorologist from Channel 7 Eyewitness News.  Even's exact words were, "I predicted this to be a beautiful day – otherwise I would not have come."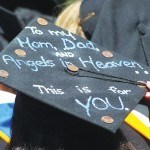 Now – about those hats!  Although many graduates had different sayings on their hats, these 2 stuck with me.  There was a 3rd hat with a stunning message. I was so taken aback by what it said I forgot to take a photo of it. This is what was written on it: "This hat cost $110,000." You always hear about the high cost of a college degree.  When  I saw this on someone's hat then it hit me squarely between the eyes. Wow!
C.M.