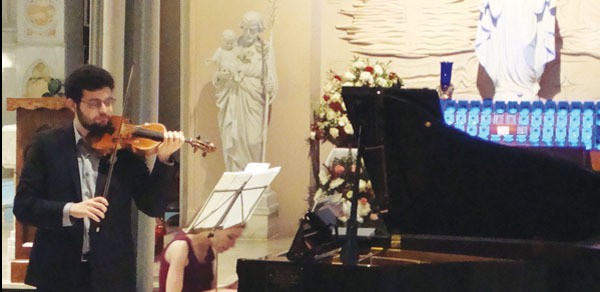 SOUTH AMBOY – Pictured are: Joseph Puglia, Violinist, along with Becky Lu and Erika Allen, Piano
This June will start the 12th season of concerts at St. Mary's and it is always a spectacular performance. The musicians are all professionals and have mastered their craft very well.
Look for upcoming concerts on their website at: http://www.musicatstmarys.org/.
*photos by Aaron Beers