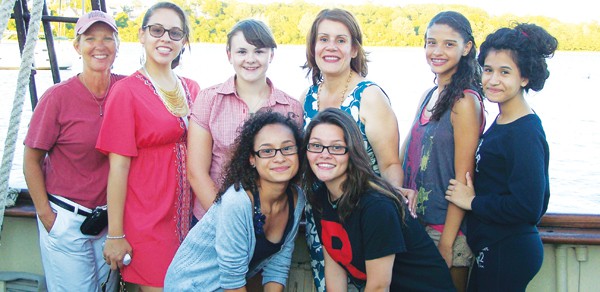 Sisters Under Sail Program for Leadership Development Unicorn Tall Ship Visits Perth Amboy—
PERTH AMBOY— Mayor Wilda Diaz is pleased to announce the visit of the Unicorn Tall Ship to Perth Amboy, a training vessel that sponsors a leadership development program, "Sister's Under Sail." Six Perth Amboy teenage girls have been selected and sponsored to the educational program on the ship for a weeklong voyage will travel Long Island to New London, Connecticut.
The Unicorn docked at the Perth Amboy Harborside Marina and was open to the public for tours on Saturday, June 23 and Sunday, June 24 from 12 noon- 4 p.m. The ship departed on Monday, June 25th.
"The Sisters Under Sail program teaches life skills and invests in our children growth to become successful responsible adults. Thanks to our partnership and sponsors, this opportunity was made possible for six Perth Amboy students," said Mayor Wilda Diaz.
For additional information about the City of Perth Amboy, or the Unicorn, please visit: www.ci.perthamboy.nj.us; http://www.tallshipunicorn.com
For a full story on the Sisters Under Sail program visit:
http://www.amboyguardian.com/2012/06/15/sisters-under-sail-june-22-25/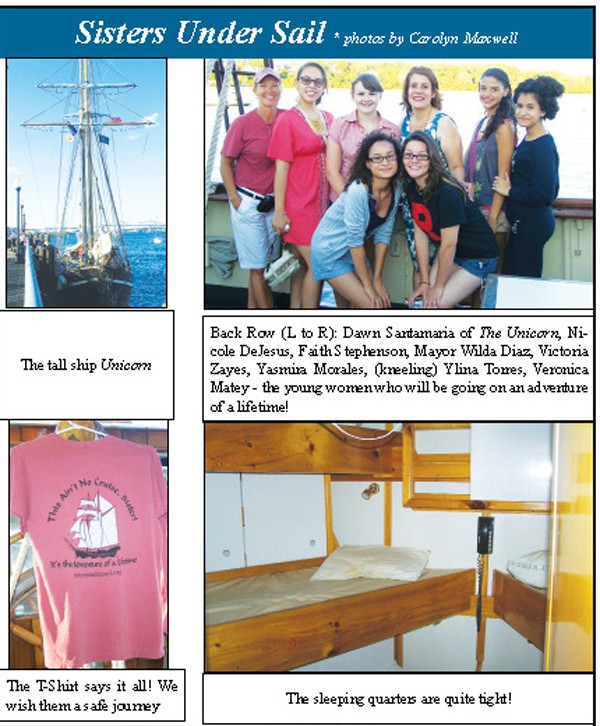 * photos by Carolyn Maxwell
News Release