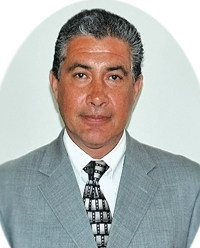 WOODBRIDGE – Carlos A. Martins, 49, of Woodbridge passed away peacefully on Saturday, July 7, 2012 at the Raritan Bay Medical Center.
He worked at Provident Bank in Perth Amboy, as a Branch Manager.
Visitation is from 2 to 4 and 6 to 9 p.m. on Tuesday, July10, 2012 at Ana Maria Zevallos/Skrocki, Home for Funerals, 467-9 State Street, Perth Amboy, NJ 08861 (732) 826-1321.
On Wednesday, July 11, family and friends will gather at 8.30 a.m. at the funeral home for prayers before leaving for Our Lady of Fatima Church, 403 Spring Street, Elizabeth, NJ 07201 for a 10 a.m Mass.
Donations may be made to The Jewish Renaissance Foundation, Attn.: State Street Fire Fund, 149 Kearny Ave., Perth Amboy, and NJ 08861.