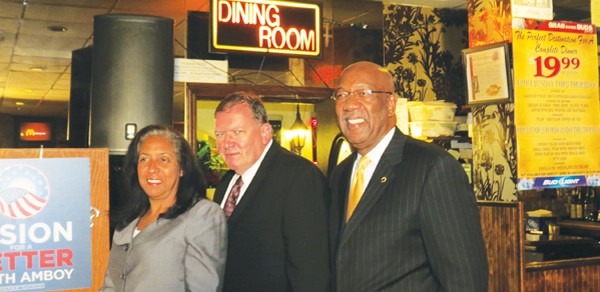 PERTH AMBOY – Bob McCoy officially kicked off his candidacy for mayor on July 11. along with his running mates for the City Council, Dave Szilagyi and Damaris Ramirez. The announcement was made at the Portuguese Manor. Their campaign slogan is "Vision for a better Perth Amboy."
McCoy said he was encouraged by enthusiastic members of the business community and local residents to run for mayor.
With more than 13 years experience in municipal government, McCoy believes that he has the experience to lead with focused determination and knowledge to provide solutions that will work for the betterment of the city of Perth Amboy.
He said he has agreed to "accept and confront the challenges facing the city, including the critical issues of high property taxes that contribute to the city having the highest foreclosure rate in Middlesex county, and the city having the highest unemployment rate in the county."
He stated, "As Mayor, I will offer new ideas for the challenges that face the city, and propose to repackage some of the previous construction projects that had the potential to expand our city's tax base."
He also indicated that he plans to develop partnerships with neighborhoods and business owners, and to include resident participation in his administration with the creation of neighborhood councils.
News Release