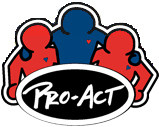 PHILADELPHIA PA – Recovery Walks! 2012 will be on September 22. At the Great Plaza of Penn's Landing on the Delaware River waterfront in Philadelphia.
Last year over 15,000 individuals, kids, grandparents, veterans, families, strollers, and professionals walking side by side, laughing and smiling, created the largest Walk ever assembled in support of addiction recovery. We will also be joined by national and local officials, celebrities, and prominent names in the fields of addiction and recovery. Middlesex County participants will be able to board busses from Rutgers University. Additional departure points are being planned throughout New Jersey.
More details and registration information coming.