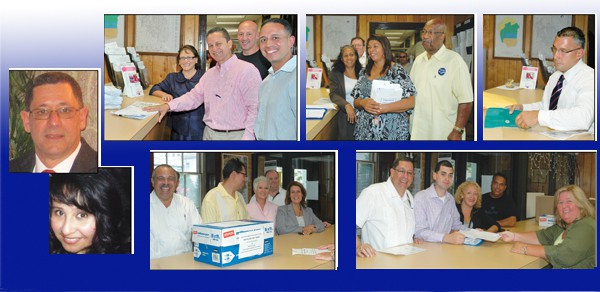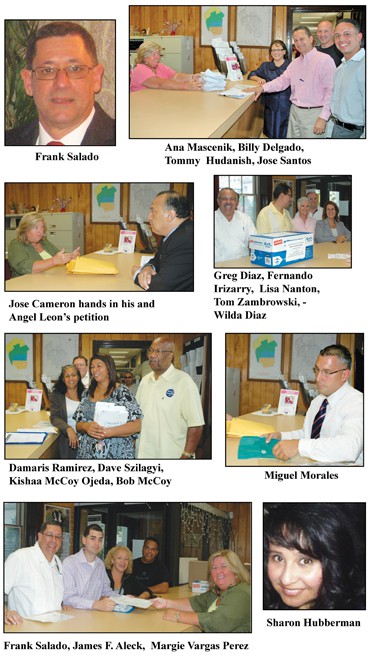 PERTH AMBOY — 4 p.m. Tuesday, 9/4/12 was the deadline for candidates for Mayor and Council to hand in their petitions. One Council Candidate, Zeny Cruz who was on Judge Jose Cameron's ticket dropped out for personal reasons.
One new candidate for Council came in with Frank Salado. Salado was the first Mayoral candidate to hand in his petitions on Thursday, 8/30/12.
That new candidate was James Francis Aleck.
The City Clerk had to verify that all petitions handed in were eligible. Each candidate was required to hand in 217 signatures of registered voters from Perth Amboy for them to be placed on the ballot.
Any candidate not meeting that quota would be given until Thursday, 9/6/12 Noon to rectify the situation. Eligible candidates may drop out of the race prior to the day the ballots positions are drawn.
That tentative date is Thursday, 9/13/12 at 3 p.m.