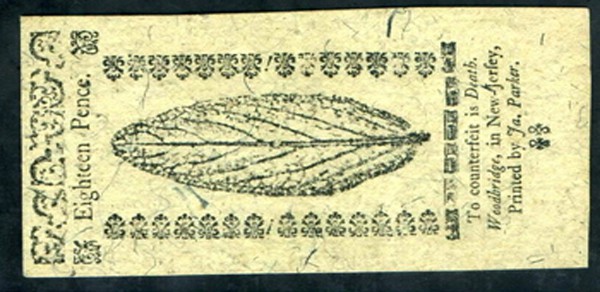 PERTH AMBOY — What does Pontiac's Rebellion, New Jersey's first printer, a NJ delegate to the Continental Congress, a mistaken Loyalist, a sage leaf, and the guy paid to keep the NJ Assembly's lights on all have in common?
They're all part of the fascinating history behind a piece of colonial paper money! Gordon Bond returns with a new presentation at The Perth Amboy Ferry Slip Museum
Sunday, September 16 at 2 p.m. 300 Front Street at the foot of Smith Street, Perth Amboy.
Info: Kathleen DePow 732-442-5425.
Join us for a fascinating talk and dessert sponsored by Vopak Terminals.