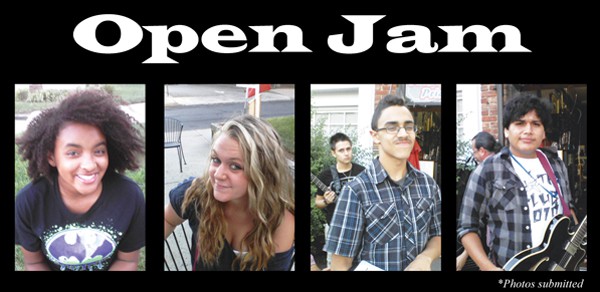 By Eddy Gonzalez —
PERTH AMBOY — This summer I must say was the best open air open jam yet.A new group of musicians and singers came to the jam younger to and rocked it.
I've never seen such dedication. They never missed one jam not to mention this year three other open mics started. They went to all and a practice day so 5 out of 7 days these kids were jamming and doing it well. I've played guitar in bars and clubs for a long time and the skills they have are amazing.
They all have talent and a great future. It was a honor to meet and play with them and look forward to season 3 of the Open Air Open Jam.
I must give special thanks to the backbone of it all and great friend George Bonilla also Barry Rosengarten for his support and letting us host the Open Jam on his property and all the guests who came to the jam.
These open mic nights are important to everyone. It's an outlet and entertainment. It is a place to show the results of hours of practice and motivate more practice it is a place to gain confidence self worth it is a place that inspires and creates desire and passion, something that a lot of today's youth have lost.
George and myself (a.k.a. The Commission) are planning a music festival for next season were more of Perth Amboy's talent can perform so stay tuned to the Amboy Gardian where you heard it first for updates, start practicing!