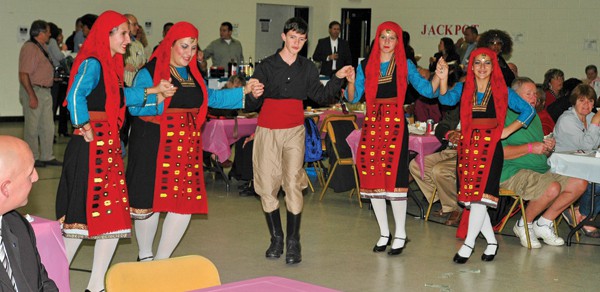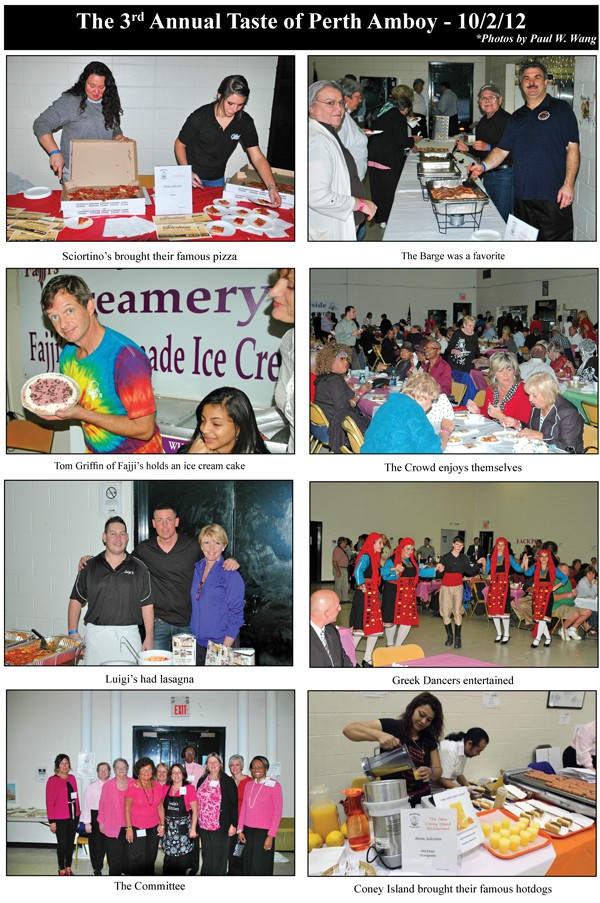 By Katherine Massopust—
PERTH AMBOY — On Tuesday October 2, 2012, 15 restaurants (and one local business) participated in the 3rd Annual Taste of Perth Amboy at St. Demetrios Greek Orthodox Church sponsored by the Friends of the Perth Amboy Free Public Library. They were: The New Coney Island Restaurant, Karini II, Fajji's Bayside Creamery, Troy, Mama Lena's, Latin Grill, The Barge, Terrazza, Seabra's Armory, Z.P.A., Tropical Cheese, Sipos Bakery, Portuguese Manor, Asian Buffet, Luigi's Ristorante Pizzeria and Sciortino's. Over 200 patrons enjoyed food from a number of different ethnic backgrounds as they discovered Perth Amboy's unique flavor through tasting food. Greek Dancers entertained the crowd. Door prizes were given and there was a silent auction. Music from D.J. Andy Rios entertained the crowd. Proceeds from the event went to benefit the renovation of the library. Historic Calendars were on sale to benefit both the Friends and the Kearny Cottage Historical Society.
The Friends of the Perth Amboy Free Public Library wish to thank everyone who volunteered their time and services for everything that helped make this a successful event to help such a worthy and needy cause.