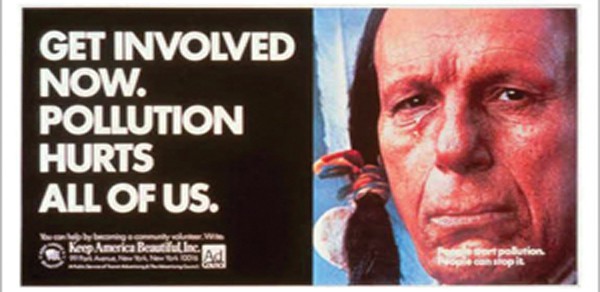 Pollution (Garbage) comes in many forms and many shapes and many smells. There is land, air and sea pollution. Garbage has been an issue in letters to the editor and photos of garbage have been submitted along with these letters. Garbage reflects on the City. In our travels we have gone to what is considered poor neighborhoods in the United States and overseas. What is striking is that in some of these poor neighborhoods the residents have pride and keep their streets free of garbage.
When we were growing up on television there was numerous advertisements featuring Iron Eyes Cody known as "The Crying Indian." If you have access to a computer the ad is on YouTube. A picture says a thousand words. Heed the message of the advertisement. "People start pollution. People can stop it."
There seems to be an overabundance of garbage found in trash receptacles that is not the norm. We noticed things being tossed in the middle of the sidewalks such as mattresses and used diapers. In the recent past we can't remember this much refuse being put right in the middle of sidewalks and streets.
Personally if it was up to us we would have cameras placed on the streetlights to catch the violators. They would also be featured prominently on PA-TV and end up paying a nasty fine.
There are several businesses that have their own security cameras to protect their premises.
In a previous editorial it was mentioned that one of our advertisers was able to see a person who stumbled into his front door and cause the glass to shatter. This business owner also told me that every day he has to clean up the garbage left from the previous night which includes beer cans and liquor bottles. Many store owners do this every day, fighting a losing battle.
This business owner also noticed that many people throw their regular garbage in street cans that belong to the city. These receptacles are not meant to hold household garbage. Some of the items placed in these receptacles include clothes hangers, electronics such as radios, TV's and computers.
In parking lots not heavily used people dump furniture, and clean out their entire cars and dump their trash on the ground. Often there are garbage cans nearby. The results are clogged sewers which can bring an increase in varmints. This is conducive for the spread of communicable disease.
Pride in your City has no economical bounds. It doesn't matter if you are rich, poor or in between, you can still have pride in our City.
Like the Crying Indian, we all can do our part to stop pollution. It's starts with you.
K.M., P.W., C.M.