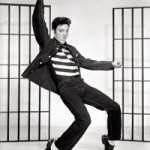 PORT READING — There will be an Elvis Tribute Show starring Rick Alviti on Saturday, October 27 at St. Anthony of Padua, 436 Port Reading Ave., Port Reading. Doors open at 6 p.m.
Show at 8 p.m. Tickets are $45 pp. Includes: show, hot buffet, dessert, coffee, tea & soda.
B.Y.O.B.  Seats are limited. First Come First Served. For more info or tickets call Francine at 732-881-3619.