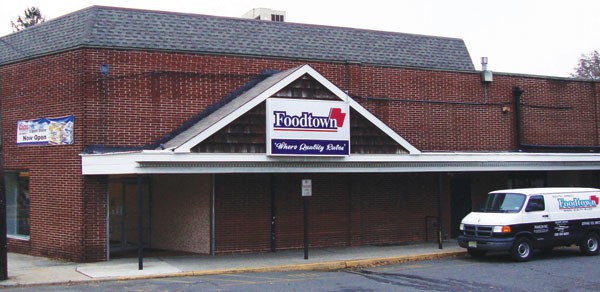 One 86 Year Institution Loses Hope?—
Home Depot Donates Emergency Supplies—
Lt. Governor Kim Guadagno Lends Support—
SOUTH AMBOY – Foodtown closed its doors in South Amboy due to the aftermath of Hurricane Sandy. *Photo by Aaron Beers

By Joe Bayona—
SOUTH AMBOY – In the wake of "Hurricane Sandy" many New Jersey residents and businesses are rising up to the task of helping people affected by this monster storm get on their feet. One such business is "The Home Depot.
The Home Depot is donating $120,000.00 worth of clean up supplies, part of a one million dollar immediate relief and long-term rebuilding effort by "The Home Depot," to communities that were ravaged by "Sandy".
On Friday Nov. 9 "The Home Depot" delivered the first of many tractor trailer loads of much needed clean up supplies to the South Amboy Disaster Center located in the senior citizen center on Stevens Ave. The disaster center is receiving and distributing donated supplies to the people of South Amboy affected by "Sandy".
On hand to help were Lt. Gov. Kim Guadagno, Mayor Fred Henry, Council members Mickey Gross, Joe Connors, Christine Noble, and Police Chief Darren LaVigne. Also on hand were Marylou DeBliss, director of the Senior Center and Dawn Matthews, director of the Disaster Center.
Also on hand were approximately 25 volunteers from 7 Home Depot stores. Part of "Team Depot," these volunteers were brought in from stores in outlying communities because so many of the employees from local stores were impacted by the storm. The stores participating were, Milltown, South Brunswick, Ewing, Hamilton, West Windsor, East Windsor, and Burlington.
Prior to the arrival of the tractor trailer, 7 members of the Spotswood Volunteer Fire Dept. came with trailer loads of donated supplies collected by their department.
Donations of food, toiletries, toys, and warm clothing are being accepted at the senior center. Volunteers are desperately needed to help sort and distribute these supplies.