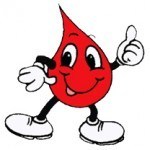 PARLIN — Our Lady of Victory Knights of Columbus are holding a blood drive on Sunday December 2 from 8:30 a.m. to 1:30 p.m. All donors will receive a $10 gift card to Shoprite.
The K of C is located at 775 Washington Road directly across from the Parlin post office.
If you have any questions, please call the council home at 732-257-2061.