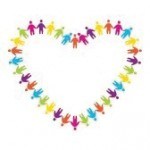 In a disaster or emergency situations the Salvation Army and Red Cross are two organizations that are always expected to respond. Then there are circumstances where ordinary citizens step up to the plate and hit a home run.
During the recent hurricane some residents in devastated areas took it upon themselves to help those less fortunate. I was reading about several families from St. Stan's Church in Sayreville. Together they decided to help those in the Old Bridge Section who were hardest hit by Sandy. Some of the St. Stan parishioners set up a Facebook Page. By doing so they were able to contact an area restaurant. This restaurant allowed these parishioners the use of their parking lot to set up a grill to cook hot dogs and hamburgers to feed the hungry. One of the families who attended St. Stan's by the name of Tsaptsinos said they were able to disburse over 4,000 meals. This is just one of the services provided by this group.
Their Facebook page is called, "Sayreville, N.J. Friends Helping Friends" All I can say is, "Good Job!"
Union Beach School System was hit very hard by the hurricane. A town nearby adopted several schools in Union Beach to make sure the students received the essential items they needed for school.
These are just two examples out of many of Sandy Stories where the community could not wait for established organizations to get to them in time. Time was of the essence and they just knew that it was up to them to provide the assistance that was needed. You don't have to be rich. All you need is to have the will, the way, finding the resources and enough volunteers to start your own relief effort.
I also want to address a very disturbing situation. This has to do with Price Gouging. I was listening to a radio program this past Sunday and they were talking about a hotel in Staten Island that normally charged $90 a day for a room. Because of the hurricane the same room was now $300 a day. There were instances where generators normally selling for $300 were going for $1000. Some local stores in the neighborhood charged $10 for a gallon of milk. What kind of people would be so heartless to do this to people who have supported them for all these years? How can you live with yourself knowing that these are the same people that has kept you in business? How can you face them when things get better? If anything you should have lowered your prices which would have made more people come into your store. This would have given more people the chance to afford to buy the items or stay at your hotel/motel.
Just put yourself in the place of the people that you are gouging. I also heard that the people that were doing the price gouging will be severely fined by the Attorney General's office. Hopefully this will be enough of a deterrent to others. Sandy brought out the best and worst in us.
C.M.