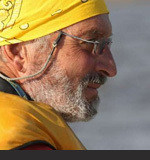 PERTH AMBOY — The Perth Amboy High School sailing team coach Bruce Bertucci has a chance to win a national unsung sailing heroes award – but we all must spread the word and vote on line for him. This is a contest by Old Pulteney Whisky.
Please share this link far and wide http://www.maritimeheroes.com/.
Vote for this man who has given thousands of both paid and unpaid hours (and his own funds) creating and running a free competitive sailing team based at Perth Amboy High School for the past several years.
It is open to all students there.
If you wish to join or learn more about the PAHS Sailing Team, contact pahsst@hotmail.com.