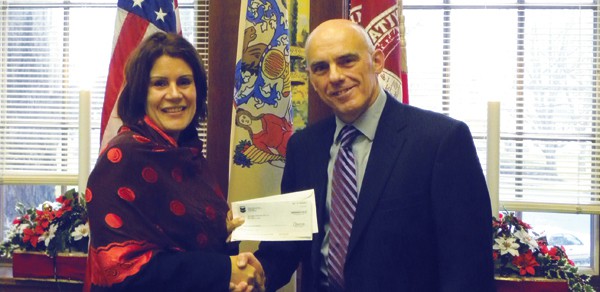 PERTH AMBOY — Mayor Wilda Diaz was presented a $10,000 check Monday, December 17, 2012 from Chevron, as a contribution towards the "Perth Amboy Superstorm Sandy 2012" trust account.
"I am very grateful for this generous donation. Chevron has always supported our community in development and philanthropic efforts. Today, their actions demonstrated far more than corporate responsibility, but genuine care and dedication. This is just the start on our way to recovery," said Mayor Wilda Diaz.
The trust account was passed by the City Council on November 28th to accept contributions from private individuals and public and private companies for cost related to Superstorm Sandy provided by the City, including shelter costs, food, clothing, structural and facility repairs.
*Photo Submitted
Press Release