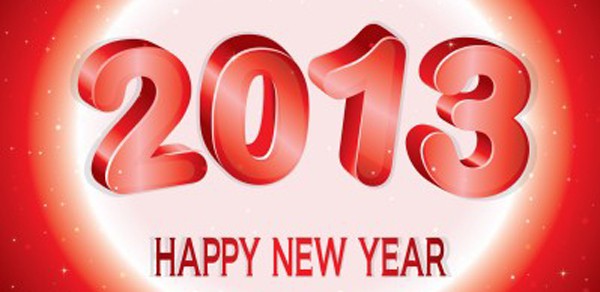 2013 is here and the new year lies ahead of us. There were parties welcoming in the new year with its hopes and dreams of better times to come. There will be new challenges to face us every day and let's not forget those New Year's resolutions.
I personally have 3 resolutions to make. 1.) to take better care of myself. People forget that if you don't take care of yourself you are no use to anyone else. How many people (esp. women) take care of everyone but themselves? 2.) Lose the weight. This is becoming a health issue so I better stick to this one. 3.) Get better organized. In this way I can budget my time to do what needs to be done and have a little time for me.
Resolutions like any promises, even to oneself are tough to keep. No two snowflakes are alike as no two people. All of our promises, no matter how similar they are, you still have to do what's right for you. Take time to and do things day by day and things will get done. That's the best that one can expect from oneself. In the evening take time to think what you did that was positive and say, "That's good." and what you did that was negative and learn from your mistakes. Tomorrow is a new day.
As the years go by, hopefully we get wiser as we get older. What the future holds – no one knows. What will be, will be. It is up to us to face it.
The Amboy Guardian has gone through its growing pains in the past 2 years and the newspaper is still growing. Over the past 2 years we have launched a website – www.amboyguardian.com and have often included full color as a feature in special issues. There will be more to come. In 2013 we hope to keep up the quality work and focus on what is important in Perth Amboy and South Amboy. We will continue to cover local news in depth and cover community events.
Let's pray that 2013 will be a good year and hopefully keep at least some of those resolutions!
K.M.