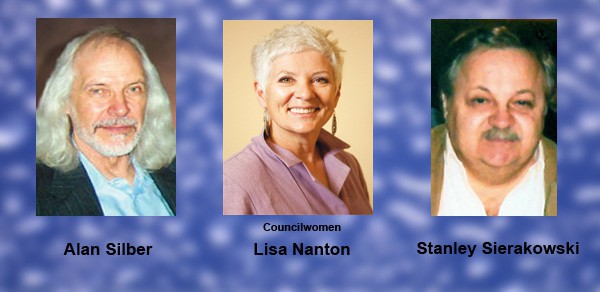 PERTH AMBOY — Local resident and frequent attendee of Council Meetings Alan Silber congratulated Joel Pabon for being elected Council President his leadership quality. But Silber was also concerned about the police presence at the Council Meeting. None of the Council Members or any administrators had an answer to the police presence and no one spoke up to say they authorized the police being there.
Silber also wanted to know about who has jurisdiction on the waterways between the Ferry Slip to the North Jersey Coastline Bridge. "Will the new advisory Board created by the Mayor oversee this?"
B.A. Greg Fehrenbach said, "The Advisory Committee will make suggestions on how Brownfields will be used."
Silber also asked questions about the group called, "Love Your City Committee." He wanted to know if that committee utilized City employees.
Fehrenbach stated, "Sometimes the Love Your City Committee will assist the City in putting up holiday decorations."
Mayor Wilda Diaz addressed that issue with the Council and those in attendance, "The Love Your City Committee have fundraisers. They are businesspeople who decorate the City around the holidays to help attract outsiders to come into the City."
The Mayor also mentioned areas within the City where the Love Your City Committee put up holiday decorations.
Resident Stanley Sierakowski was concerned about "A big dump of what appears to be a construction debris near where the Cornucopia is docked. "Maybe the Love Your City Committee can look into that spot."
Who has jurisdiction over that property was unclear.
Councilwoman Lisa Nanton who is also the President of the Royal Garden Club stated that the next cleanup will be Broad and High Streets. She encouraged citizen participation but emphasized that the cleanup will not take place if the temperature falls below 30 degrees.
After the Council Meeting was over, Sierakowski went over to Councilwoman Lisa Nanton to discuss other cleanup plans. Sierakowski has spoken out at other Council Meetings about having cleanups at other areas within the City where there is a lot of graffiti. One particular area that he has mentioned several times has been near the Outerbridge Crossing.