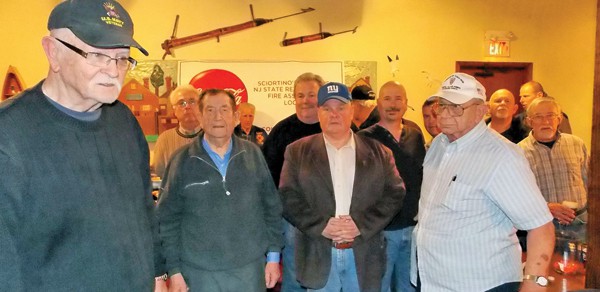 By Beverly Samuelson—
SOUTH AMBOY – NJ State Retired Police and Fire Association Local 9 met at Sciortino's in South Amboy for their monthly meeting. There were 56 members in attendance. President, Pete Kenny, stated that Local 9 is a Fraternal Organization and the membership is growing every week.
In attendance were the Sergeant at Arms Tom Noble, Vice President Richard Chartier, Financial Secretary Dave Jakubczak, Treasurer Len Mundy, Chaplin Bob LaPenta and Delegate Ed Rappoleyea.
President Kenny stated that the group is planning many events including a Picnic this summer, a program to honor children in Monmouth and Middlesex counties that have contributed to their town, this along with other events are in the planning stage.
The group meets the first Wednesday every month. Retirees in these categories looking to join this great group of dedicated people can contact the President, Pete Kenny at 732-887-8340.
*Photos by Aaron Beers