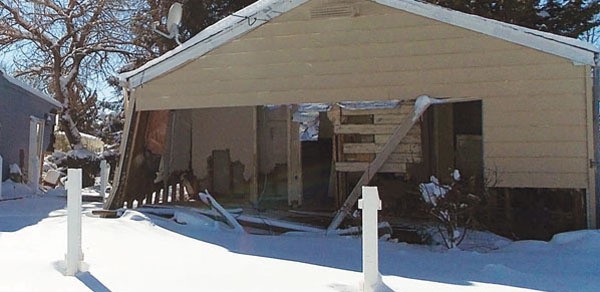 SOUTH AMBOY — Besides the emotional distress of losing their homes due to Hurricane Sandy, residents had to contend with spending endless hours on the phone with FEMA.
One resident the Amboy Guardian spoke to said that online applications were also available. FEMA inspectors were sent out to inspect damage to properties. Based on the inspector's findings they determined if a dwelling could be reconstructed or would have to be demolished.
Inspectors came out directly after the flood. Residents are also faced with the rise of insurance cost, especially if they need reconstruction or if they are required to do elevations on their property.
FEMA money was provided for repairs for renovations. Residents can also appeal decisions if they feel that money that FEMA estimated that was owed to them was insufficient.
This resident also met with six different contractors. Documentation had to be provided to the Middlesex County Construction Office of the work the contractors determined needed to be done.
The Amboy Guardian also questioned this resident in regards to money raised during the recent telethon. The fundraiser was held at the Old Bridge High School was to benefit residents of Sayreville, South Amboy and Old Bridge.
The South Amboy Planning Board who was working in conjunction with the Chamber is in charge of calling residents about disbursing money from the telethon. This resident had been contacted by them.
Gov. Chris Christie had telephone press conferences which talked about new elevation areas based on what happened because of the storm.