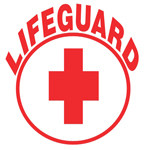 SOUTH AMBOY — The South Amboy Branch YMCA will offer an American Red Cross Lifeguard Class from March 25-29 at the South Amboy Y, located at 200 John T. O'Leary Blvd in South Amboy, NJ. The class will meet daily from 4-8 pm.
Upon successful course completion, lifeguard training candidates will receive an American Red Cross Lifeguarding and Standard First Aid certificate valid for 3 years, and a CPR/AED for the Professional Rescuer certificate valid for 1 year.
Lifeguard training candidates must be at least 15 years of age, able to demonstrate continuous swim for 16 lengths of the pool using the breaststroke and front crawl stroke, tread water for 2 minutes, and retrieve a 10lb brick from the deep and of the pool, then swim 20 yards back within 1 minute 44 seconds.
The Lifeguard Certification Class fee is $250 for Members and $295 for Non-Members. Please visit the Welcome Desk of the South Amboy YMCA to register for the class. Space is limited. For more information, contact Sarah Navarro at 732-316-8209 or sarah.navarro@ymcaofmewsa.org.