Friday, October 24, 2014 , Renaissance Woodbridge Hotel, Iselin NJ. Honoring: Tropical Cheese Industries, Stephen E. Fauer, Enrique Hernandez, the Criollos Athletic Club
PERTH AMBOY – In 1974, a group of intrepid individuals set out to create an organization that would assist and em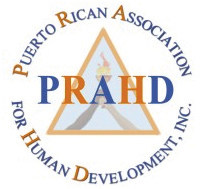 power the community at large. After many conversations, planning sessions and deliberation the Puerto Rican Association for Human Development Inc. was created. Forty years later, PRAHD has grown and achieved a myriad of success, which will be celebrated this year at the 28th Annual Roberto Clemente Gala.
The gala will take place on Friday, October 24, 2014, at 6:00 p.m., in the Renaissance Woodbridge Hotel, Iselin, NJ, where PRAHD, along with its support network will come together to reflect upon the agency's 40th year of monumental history. This year the gala honors PRAHD's incredible 40 year journey and more importantly the agency's ability to survive the test of time.
The annual gala is a night that features a silent auction, delectable food, fine libations and performances by a live band. Furthermore, the gala gives the agency an opportunity to come together with supporters and constituents to honor the agencies tremendous work in the community. In addition, each year PRAHD honors truly unique individuals with an awards ceremony which marks individual/group achievements that are reflective of the agency's mission and vision.
This year PRAHD will present the Goodwill Ambassador Award to Stephen E. Fauer, the Outstanding Business Leader Award to Enrique Hernandez, the Corporate Excellence Award to Tropical Cheese Industries and the Community Champions Award to the Criollos Athletic Club.
Every dollar collected at this year's gala is utilized to support the agency's 11 programs and its overall operations. Your dollars will work to assist PRAHD in reaching and serving the over 20,000 children, teens, adults and seniors throughout Ocean, Middlesex, Union, Bergen and Hudson counties. PRAHD clients receive the tools necessary to improve their lives for the better, a sustainable impact that is not possible without the help of our supporters and allies!
Partnering with PRAHD in planning and executing the 2014 gala is a dedicated team of community leaders, local organizations and businesses. Additionally, Senator Robert Menendez, Perth Amboy's Mayor Wilda Diaz and Roberto Clemente Jr. all serve as honorary members for the 28th Annual Roberto Clemente Gala committee.
Please join us in celebrating PRAHD's 40 year history at the gala; we hope to see you there!