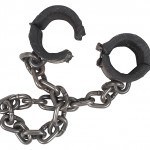 PERTH AMBOY – At the 10/8/14 City Council Meeting some residents were still not happy that serious crimes have been committed in Perth Amboy and were not reported in the papers. Some individuals went as far as accusing some papers as being told what to put in the papers by the police.
One of incidents that a resident gave as an example was the incident that reportedly happened in August at or near the Z-Bar. The person complaining about the incident not being reported in the paper was reminded later that a weekly paper did indeed report this incident.
Another point of contention was the presence of city employees at meetings. It was questioned whether or not they are paid overtime to be there.
Former Councilman and retired Police Officer Ken Balut said, "You have three police officers at this meeting. I live at the Budapest Section and there's only one police officer over there. Someone tried to break into my house. It is the same game plan that Joe Vas had. The crime is not reported. Police get information from the public. You have extra patrols here but not on the street."
Balut addressed the Council and said, "You're supposed to help with OPRA requests – not hinder them. You had classes on OPRA requests and ethics classes."
Resident Reinaldo Aviles came up to speak to support city employees being at meetings. "I like that city employees are here to answer questions that you (the council, the lawyer, or business administrator) cant' answer, especially at the caucus meetings, but I'm also concerned about crime in the court systems. One judge, in my opinion is running a debtor's prison. If someone comes before him and they don't have the money to pay the fine, he sends them to jail. He discourages payment plans that he sets."
Councilman Kenneth Gonzalez says, "Most of the cases heard in court are not criminal. We need to look into this."
Aviles continued, "Crime in the street is harder to control because it already has happened before the cops get there. Cops can't be everywhere, but the court is not a revenue stream."
Gregory Pabon who is also a Police Chaplain agreed with Aviles that the directors being at the meeting are important. "Are they being paid to be here? I don't know. I walk my dog every night in the Budapest section and I haven't heard about any of these incidents, but I'm not saying they didn't happen."
Business Administrator Jillian Barrick told those in attendance that the City employees are not paid overtime when they attend meetings."
Police Chief Benjamin Ruiz said, "There is information about crimes that is posted on Nixle and we also provide press releases to the papers and they can pick and choose what they want. Community Events and road closures are some of the other items reported on Nixle."