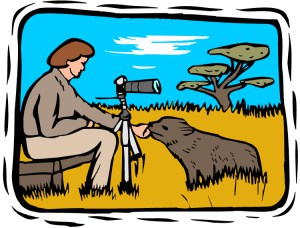 SOUTH AMBOY – The Dowdell Library of South Amboy would like to invite photographers to enter its I Love South Amboy Digital Photo Contest. The contest is open to all photographers at least 18 years of age, except employees of the library.
WHAT TO ENTER: We are looking for striking digital images to celebrate South Amboy! Your image should highlight South Amboy's unique architecture, places, shoreline, etc.
If you choose to include people in your submission, you are responsible for obtaining the necessary releases from the individuals depicted, and must be able to provide copies of those releases upon request.
All photographs should accurately reflect the subject matter and the scene as it appeared. Photos that have been digitally altered beyond standard optimization (removal of dust, cropping, reasonable adjustments to exposure, color and contrast, etc.) will be disqualified.
HOW TO ENTER: All images must be submitted via email to comments@dowdell.org. Photo captions must accompany all submissions, and should include the subject of the image, the location the image was taken, as well as the name of the photographer(s). Include your full name, email, telephone number, city of residence, and other information about the photo submission. Photographers may request to have their digital photograph displayed as "Anonymous."
DEADLINE: Online entries can be uploaded starting October 10, 2014. Deadline for submitting entries is Friday, November 21. The library reserves the right to adjust deadlines for causes beyond its control.
ELIGIBILITY AND JUDGING: To ensure eligibility, all entries should be submitted electronically in high resolution. Submissions may be watermarked if desired, but the watermark should be inconspicuous enough to not interfere with the judging of the photo. A watermarked photo might not be honored if the photographer is unable to provide a pristine, watermark-free version of the image when requested.
Images will be judged on originality, technical excellence, composition, overall impact and artistic merit. The Judges will consist of a panel of professional photographers as well as those familiar with photography. All decisions made by the Judges are final.
WINNING PHOTOS: The Grand Prize Winner and Runner Up will be announced at the end of November. The judging panel will select approximately 50 photos for Finalists and Honorable Mentions. Photos will be electronically displayed in December.
YOUR RIGHTS: You will retain all rights to the photograph you submit. If your photograph is formally honored by the competition as a Runner Up or Grand Prize Winner, you grant the library a royalty-free, nonexclusive right, in perpetuity, to:
Use the photograph on the Internet in support of our mission.
Use the photograph in library communications.
Keep the files provided, and to archive the images on CD or in other electronic forms, so your photo can be properly credited.
As conditions of this permission, the library shall credit all photographs with the caption "© Person's Name" when the full name is available.
QUESTIONS:  Questions can be emailed to comments@dowdell.org. Dowdell Library of South Amboy, adjacent to the South Amboy High School, 732-721-6060, comments@dowdell.org