PERTH AMBOY – There were two recent stabbings. The first stabbing (fatal) occurred on Smith Street on December 8, 2014. Another incident occurred two days later in the early afternoon on December 10, 2014.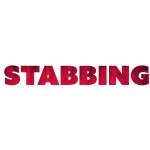 At the 12/10/14 Council Meeting Resident Alan Silber said, "We need to get community Police back on duty. The stabbing that took place on 12/10/14 was in the afternoon which was about the time that schools were being let out.
Resident Wilfredo Soto said, "The community should be shown what is happening to help improve the conditions here. I don't see the Police presence like their used to be. If you see a burglary going on, you'll report it. Just open up a line of communication with the community. Let everyone be involved. This includes the Police, the Residents and the Council. Even if people don't agree, let's just communicate.