Invitation Letter To Prospective Board Members
December 15, 2014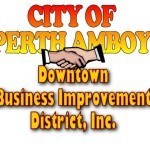 Dear Esteemed Business Owner and/or Community Member,
In February of 2015, The City of Perth Amboy Downtown Business Improvement District, Inc. will be electing new members to its Board of Directors. The BID is seeking interested board member candidates who believe in our mission and are willing to be active in their governance roles.
On November 12, 2014, the board adopted a resolution, in accordance with the By-Laws, to expand the number of board members from 9 to 15. Pursuant to this resolution, there are now 12 slots available for one and two year terms.
Individuals interested in becoming a member of the BID Board of Directors must meet the following eligibility criteria for further consideration:
• Perspective member must be a property/business owner within the Perth Amboy BID area OR community member interested in serving
• Business must be in good standing New Jersey Department of Treasury to qualify for nomination
• Perspective member must be willing to attend monthly meetings and BID functions as required
The Perth Amboy Downtown Business Improvement District is entering a challenging and exciting time, as economic pressures on our customers increase and the demand for our services continues to rise. We have a tradition of high quality service provision and activism related to business improvement and community engagement.
If you are interested in becoming a member of the BID Board of Directors, please complete and submit the attached application packet by January 7, 2015 to:
Roxana Troche, BID Manager
Attn: Executive Committee
260 High Street
Perth Amboy, NJ, 08861
rtroche@perthamboynj.org | (732) 442-6421
Sincerely,
Downtown Business Improvement District Board of Directors
Addiction In Our Community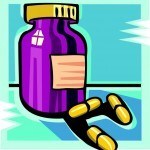 With drug addiction plaguing our community, yes OUR community. I have some questions for our leaders, where are the parent education forums ?  Where is the awareness ?  I have seen other counties pro actively working to hold opiate / heroin education forums for parents and the public, I have yet so see anything here.
This epidemic has grown to enormous numbers, it is touching t every single family, drug overdose deaths are at an all-time high,  this problem cannot be arrested away or swept under the rug.
Our community must be educated on the warning signs, educated on what to do, where to turn if a loved one has become addicted.  Many sit in silence alone, afraid, and lost.  Families need help. We must come together as a community, open the lines of communication and all work together.  These  are scary times for our youth, let's do what we can for their future.
Get rid of Stigma and Shame and let families be heard.
Kim Seber
Letter to the Voters 2014
Dear Voter, and Citizens,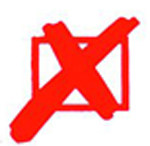 Thanks for exercising your right to vote this past November 4, 2014. This letter is to alert you of actions taken by Mr. Sergio Diaz, candidate to the City Council in the past elections.
Mr. Sergio Díaz submitted various petitions before the Board of Elections of the Middlesex County, with results that did not get him elected. For this reason, he decided to hire a private company,  Nicholas Soranno President "STATEWIDE SECURITY AND INVESTIGATIONS INC".  Mr. Soranno has been visiting voters who voted by mail falsely introducing himself as a Policeman or Federal Agent questioning the voters how they filled out their vote, who assisted on their vote using scared tactics; these are some of the questions that is asked which violates your privacy and your constitutional rights.
We are asking that if this person comes to your house tell him to leave or you will call the police.  His questions regarding your voting process or any other private issue are of no business to his and you are not obligated to respond. This is just an attempt to suppress you vote.  You can contact the Middlesex County Board of Elections at 732-745-3471 regarding your vote and your right to vote.  You can also tell him to contact your lawyer, Daniel González 732-697-1134.
This is an action to attack the citizens of Perth Amboy, creating panic, terror, and insecurity among the members of our families, to create a precedent for violating the right to vote freely in future elections.  This is the right that our fathers fought for and we will do the same.
If you feel that your rights have been violated by the visit of this investigator or you simple do not agree with this action please come and join us to defend our/your rights as citizens of this great city. WE WILL KEEP YOU INFORMED WHERE, WHEN AND WHAT TIME.
PLEASE JOIN US!
Concerned Citizens / Fight for your rights group and Leslie Dominguez Rodriguez