City Council Policy & Procedures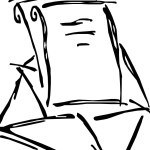 Policy and procedures governing council meetings have been in effect since 1972.  They are not new nor have they been created by any recent council.
This council is here to protect effective thoughtful discourse.
In the interest of good government here in Perth Amboy, we will continue to explore better ways to create an inviting and open process. We have been  conducting research on better governing procedures.
To ease the minds of Perth Amboy residents, our goal is to investigate the best way to make this happen.
"Civility costs nothing and buys everything."    
Mary Wortley Montagu
Lisa Nanton
City Council President
Applause for the Latest Dyke Documentary
I am shouting out a loud "Bravo" after watching the premier of "The Bombardment of Perth Amboy 1776" on Channel 34!  Congratulations to John Dyke and company on producing this wonderful documentary.  By weaving together snippets of our local history from many different sources, it gives the viewer a marvelous glimpse of what life was like in Perth Amboy during the Revolutionary War. "Bombardment" brings to life Perth Amboy's place in our nation's history. Accordingly, I hope it will be viewed by the students in Perth Amboy's schools, as well as by all those who have an interest in local history.
Mary Ellen Pavlovsky
The Dyke Documentary on the Bombardment of Perth Amboy
I have now watched–twice–John Dyke's superb documentary on the Bombardment of Perth Amboy. As with all of Mr. Dyke's productions, it is both meticulously researched and exquisitely produced. Moreover, as it contains factual information directly relevant to Perth Amboy's colonial history, I'd like to suggest that this half hour presentation be required viewing in Perth Amboy's schools and incorporated into the curriculum. It would cost nothing to do this.
Its links to our past are of paramount importance and should be of interest to anyone of any age who lives in and loves this city. Its format fits perfectly into a normal class period, and the fact that it is a visual presentation makes it very palatable to young viewers. That history lessons, including inexpensive and cost-effective field trips to the areas discussed, could be easily developed adds to its appeal.
Perth Amboy's history is a rich one, and our children should be exposed to it, the earlier the better. I would implore our Board of Education members to give serious consideration to the inclusion of this and other documentaries based on that rich history.
Kurt Epps
The Mural Project in the City of  Perth Amboy
As a Perth Amboy Education Center art teacher, former Founder/Director of the Perth Amboy Art Gallery and  member of the Perth Amboy Council for the Arts I am excited to be part of an art movement in the city. The reason I am writing this article is to inform the community members that we are in the process of  seeking approval for art murals.  In this endeavor, I am working with my advisory and art class students who are enthusiastically engaged in creating and designing the Mural Project on panels which will be installed on windows and doors of Perth Amboy residences. The Mural project was born out of a desire to improve, rehabilitate, and encourage love for the arts in our community. Some of these homes have plywood and other types of covering on windows and doors to prevent and protect from intruders or as a precaution against severe weather elements.  We assume that some of these homes have gone into foreclosure or have been abandoned as a consequence of owners unable to keep up with the cost of maintenance.  Regardless of the situation, we want  these homes to be visually attractive, "eye appealing" to our community tax payers, residents, neighbors and visitors. I appreciate the help and support of the Perth Amboy Education Center, the Board of Education, the Council for the Arts, the Office of Recreation, City of Perth Amboy and last but not least all city residents with whose support this project will became a reality.
Olga Bautista