News Release
By Ken Gardner, Publicity Chairman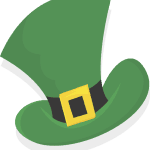 WOODBRIDGE – The Woodbridge American Irish Association will host its 42nd Annual St. Patrick's Day Parade on March 8 for Woodbridge area residents (stepping off at 1:30 pm). The theme of this year's parade is education.
Notably our Grand Marshal is Matthew Jago School Principal Robert Patten. For the last forty-three years he has received praise from colleagues & education associations for his work as a teacher & Principal. He has been named Young Educator of the Year, Teacher of the Year & Principal of the year. Mr. Patten said "Our programs are second to none and we offer opportunities for students to use their talents and learned skills to make contributions back to the town that has natured them. We are truly fortunate to have a Board of Education & Central Administration that recognizes the value of education and the importance of providing programs that meet students' individual needs."
At the age of 7 his grandfather Nate Patten took him to the NYC St. Patrick's Day Parade. He used that experience to learn the history and pride of our great Irish traditions. Using the surnames on their family tree such as Patten, Crowe, O'Hara and Walsh, "Nate" told him the stories of other family members' immigration, railroad building, seafaring adventures and struggles, which shaped their places as Irish Americans in this great society. Those lessons followed him during his years at Saint James School, where Saint Patrick's Day was always a holiday!
The Assn also recognizes Irishman of the Year Don Brown. Don chaired the 50/50 committee for six years and has been an active participant in street fairs and coin collections. His dad was an NYC police officer and both of his parents are of Irish decent. Don is currently a crossing guard but retired from Verizon Communications.
Dee Hahn is this years' Irish Lady of the year. She was the Association's Co-Chair of our Hospitality Committee for 2 years. She continues to offer guidance to the new committee members. She also works with our veterans, pancake breakfast, 50/50 & parade committees. She is also an active Columbiette where she served as President.
This year's Miss American Irish is Rebecca Gardner. She is a junior at Monmouth University studying English Elementary Education and also pursuing a concentration in Special Education. When her degree is complete she hopes to work with children who have autism. She has been inspired by her mom who teaches at WHS. Rebecca is currently volunteering in a mentoring program where she works with young boys and girls in an elementary school. At Woodbridge High she served as secretary of the Senior Class, captain of the cheerleading team and was treasurer for both concert and show choir. Her other outside activities include the Senior Olympics, volunteering at the boys and girls club and working with Heroes and Cool Kids a program that teaches younger students about the danger of drugs and alcohol. Rebecca has supported the Woodbridge American Irish Association by marching in the Veteran's Day Parade, helping with the Veteran's bingo night and has also joined in feeding the homeless.
Another future educator is our Lady in Waiting Kylie Cahill. Kylie is a sophomore at Montclair University entering the teacher education program. She is a graduate of Edison High where she was a scholar athlete and captain of the cross country team. Kylie is proud to have marched in many Woodbridge parades with her Aunt Joan Dias and Aunt Arlene.
The Woodbridge St. Patrick's Day Parade is organized by the volunteers of the Woodbridge American Irish Association. The parade is funded with ads from local businesses & donations. To find out more about the Assn go to Amerirish.com, email kengardnerjr@comcast.net or call 732-742-0909.
The parade is March 8th at 1:30 pm. It starts at Woodbridge High School & ends at Town Hall on Main St.