Fugitive Suspect Captured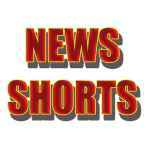 PERTH AMBOY – Suspect Jahmmel Cephas was recently captured in Lithonia, Georgia. Cephas is a suspect in the fatal shooting of Richard Pryce on February 14, 2015 at the 829 Lounge. Pryce and the suspect  supposedly had an altercation inside the bar which spilled over to the outside where the shooting occurred.
Cephas has been on the run since the incident occurred. He is being held in Georgia while awaiting extradition to New Jersey.
Pryce was very involved with the Perth Amboy youth and would often take them to historic buildings in Perth Amboy to show their importance, not only in the state but in the country. He volunteered at the YMCA and was a mentor to youth. He looked for ways to have youth participate in community projects as a way to deter them from getting involved with gangs or other violent activities.
Convenience for Our Perth Amboy Taxpayers
Press Release
PERTH AMBOY – Mayor Wilda Diaz is pleased to announce that the City of Perth Amboy's tax office is now offering online tax services for payment. This online program would also allow residents to access their tax account information through the City's website for their convenience. Taxes are due by: May 1st, 2015.
Visit the City's website at: www.ci.perthamboy.nj.us
For additional information contact the Tax Office at: 732-826-0290 ext. 4027 or for more information about the City of Perth Amboy, please visit: www.ci.perthamboy.nj.us.
Suggestions
PERTH AMBOY – 3/11/15 Council Meeting. "I'm trying to save taxes when I come here," stated former Councilman Kenneth Balut. "The grant for the Surveyor General's Office has been sitting there for how long? We are paying taxes on the new park. In the meanwhile the residents and the State are losing taxes.
Out of Hand
The Battle 
Continues
PERTH AMBOY – During the public portion of the recent council meeting, Resident Reinaldo Aviles acknowledged that the Mural project did get passed by the Council. "Sometimes people come here with documentation and facts to prove the issues that they're concerned about, but still nothing happens."
He also touched on the topic about the court battle regarding the ballots in the 2014 Council election. "I went to the hearings they had for two days in reference to the illegal balance. There were a lot of discrepancies on those ballots. Voting by mail is getting out of hand and it's a way to steal votes."
Former Councilman Ken Balut piggybacked off of some Aviles' statement. "Attorney James P. Nolan who was hired by the Mayor is huge in the Democratic Party. In Perth Amboy, the Democrats get rid of votes. Please ask Ms. Jasko to ask for an End to Corruption Legislation like they did in Princeton and Ewing.