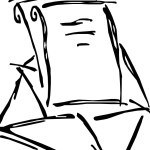 Should the Port Authority Agency build a new billion dollar tunnel beneath the Hudson River? NO. This new tunnel would be used to mostly transport people in the morning and afternoon, for maybe six out of twenty-four hours. It could not be used to transport anything else, the way bridges do. Would that be an efficient use of resources?
Anyone from NJ who works in NY pays NY state income taxes. These are credited against NJ income taxes, so everyone else in NJ pays more. Should NJ subsidize NY? Isn't that like colonialism?
Before 1970 there were ferryboats that carried people across the Hudson River. Why not use this traditional method of transportation that has much lower costs and does not incur future costs from environmental problems?
There are plenty of empty buildings in NJ that can be used to provide jobs with a shorter traveling time. What are state officials doing to benefit NJ citizens?
Ronald A. Sobieraj