Perth Amboy: Let the Phoenix Rise!
The city of Perth Amboy has turned into a pay-to-play and look the other way situation. The administration of this city fails to live up their promises made during campaigning. The open door policy established by the mayor is not a responsive program–I personally have requested to speak to the mayor and have not received a response in four months. Truth be told, there were numerous individuals running for city council. During that brief period they walked door to door and expressed concern in the issues of the people they encountered. Now that election days are over, none of them returned with a single answer to my questions. When does the individuals running for City Council become disconnected from the citizens? After they are elected, when the factors are not in their benefit they abandon the people. How can we continually elect individuals like this into powerful positions?
How can they disconnect themselves from the people of Perth Amboy once elected? Indeed, this is the case with many politicians, but in Perth Amboy's case, it is particularity foul. it is a shame, the little city of Perth Amboy had so much potential before being taken over by greedy developers. These developers  waited to collect pieces of their puzzle, for future plans and the corrupt administration only urges them along. In reality, a small business wanting to come to our city's waterfront has virtually has no chance of succeeding because of the continuous abuses in our local government. Additionally, Perth Amboy is able to suppress incidents involving gang violence and mysterious shootings. The people are told nothing.
They fail in their duty as city officials to help the said trespasses, instead they focus on "feel good" projects such as monuments, parks, water front restoration, improvements and promoting Perth Amboy as a historical town. However, they do not focus on the issues that ultimately shames Perth Amboy in the eyes of other towns. Don't they drive down the side streets and see the drug deals being made, prostitution, illegal business and general poor quality of our neighborhoods? They pride themselves on paper-thin achievements when in reality they are at fault for letting this city spiral out of control the administrative body of this city must be held accountable. We can longer afford to be seen as the trailer park of Middlesex County with transients coming, going and doing as they please. The property owners of this city deserve the respect, partnership and the support of administration! Without guidance there is no leadership without leadership there is no guidance. Now is the time for the citizens of Perth Amboy to take their town back and make it the phoenix of the future!
People will not come to this City because they look down on us. Countless surrounding towns have risen from the ashes, let this be the next phoenix!
The Phoenix will rise again.
AJD
More TV Coverage Needed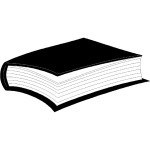 Your Sweet Peter Book, local resident and gadabout, now a guest at Amboy Care Center in Perth Amboy. Temporarily! I hope! I recommend that Television Station 34 name our beloved Mayor Wilda Diaz as your local news and weather for speakers of daily events around noon from her City Hall Office.
She is a superb speaker and Leader of a revitalized bay city. Our historic and unique city of diverse culture and I peoples who enjoyed happy successful lives in Love, Peace, Good Will and Harmony for centuries! And did not so many of us marry each other! God Bless!
Thank you for your courtesies.
Peter Book a.k.a. Pedro Libro