City of Perth Amboy Business Improvement District 
May 3, 2015 from 12 p.m. to 6 p.m. at the Perth Amboy Train Station
Press Release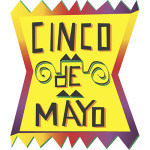 PERTH AMBOY – On May 3, 2015, the City of Perth Amboy and Perth Amboy Downtown Business Improvement District, Inc. (PA-BID), will be hosting the Annual Cinco de Mayo Festival and Mariachi Day by the Bay in celebration of Perth Amboy's rich Mexican heritage. All are welcome to attend free event that will take place from 12pm to 6pm at the Perth Amboy Train Station. This year's Cinco de Mayo Festival will feature live mariachi music, cultural dance performances, food vendors and more. Now in its 5th year, the Cinco de Mayo Festival has been embraced as one of Perth Amboy Downtown's highly anticipated traditions as each year residents, shoppers, and businesses come together to explore and enjoy the Mexican Culture within the City.
For sponsorship or vendor opportunities, please contact Roxana Troche, BID Coordinator, at rtroche@perthamboynj.org. For more details and information on the Annual Perth Amboy Cinco de Mayo, please call the BID, (732) 442-6421 or Blanca Guerrero at PRAHD, (732) 442-1081 ext. 2830. Also, visit the City of Perth Amboy website, ci.perthamboy.nj.us, or the Perth Amboy Business Improvement District Facebook page: www.facebook.com/PerthAmboyBID.
The Perth Amboy City Business Improvement District promises to be a diverse and unified public-private business development partnership that provides excellent customer service, enhanced value and professional management capacity to create and sustain the City of Perth Amboy as an historic gateway to Central New Jersey , and a regional destination for shopping, dining, travel and entertainment. We produce results.
This is who we are. This is what you can count on.