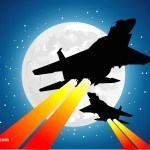 For Memorial Day and Veteran's Day we normally have photos of parades taking place on the front page. This year we decided to do something different. We spotlighted a few who represent many who lost their lives in service to our country.
Many people will intertwine Memorial Day with Veteran's Day. The only similarities are: they all served. There is a big difference. Those that we remember on Memorial Day final homecoming was in a casket.
We were conflicted because it was a difficult decision of whom we would choose to be on the front cover.
Another big difference is the era that those individuals served in. Some were drafted, while others volunteered. At  the present the military is volunteer.
They all knew there was a chance that they might not come back alive. If they did come back, they may never be the same either physically or mentally.
We researched several different websites and we're surprised what each had to offer. There were several related subjects that came up. One of the websites we found to be very informative. It is called www.TheMilitaryTimes.com In this website there is a category called, "Honor the Fallen." We searched by the State of New Jersey and a certain time frame where military personnel were killed in the line of duty.
The pictures that appeared next to their names were very striking. Just like in conflicts of previous years, many of them were just barely out of their teens when they lost their lives.
Upon further research we discovered several women who disguised themselves as men to fight in the military going back to the Civil War. Following were some of the reasons why they did so: They wanted to take the place of their husbands who were struck down while serving. Some wanted the freedoms and the pay given to men at the time. Some just wanted to serve because they believe in the cause of their side. Only when these women were wounded in the war were their true identities discovered. Some hid their identities so well that it wasn't until they gave birth a few months later that their true gender was revealed. Like their male counterparts, some of them made the ultimate sacrifice.
To make the conscience choice to voluntarily serve is to be commended.
Unfortunately with an all volunteer military, a person can be called for multiple deployments. Each of these deployments can cause a physical and mental strain that is unimaginable. This takes a toll on family members as well.
A prayer is said each time this is done and anytime there's a United States Casualty report. Families of someone serving in the military are holding a collective breath. They are saying, "Please don't let it be me who they'll be calling or walking up to my door to say, 'I'm so sorry to inform you of the loss of…'"
I cannot imagine the anguish of the person hearing the bad news.
On Veteran's Day, we honor all who served. On Memorial Day we need to make a very conscious effort to realize the loss not only felt by the family members and friends, but it's a  loss felt by us all as one nation.
It is our wish that we could pay homage to all of our fallen soldiers, but the best that we can do is give a few shining examples to represent them all. We encourage everyone to honor those on Memorial Day in their towns who have made the ultimate sacrifice.
Some of our towns have plaques and memorials dedicated to those who served in all branches of the service. Some memorials are dedicated to only those who died in service. God rest their souls.
C.M.