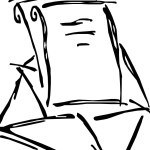 I will start by congratulating Fernando Gonzalez in mastering a winning with identical methods as the previous election..I am very constant in my way of thinking until I see facts that prove me wrong and it is quite obvious to anybody who has been in politic for a long time that Fernando once again won with absentee ballots and nothing else. Also as a person who has run for council and board of education I am aware of the pain that children of candidates go thru during a campaign. The family must endure all the attacks to their love ones rightly or wrongly yet, I have no apologies to make about my statements about Fernando Gonzalez. As a matter of fact after this election is more obvious than ever that what I said it is so…As the saying goes ..If it looks like a duck quacks like a duck it is a duck…
We all live in this city, we are neighbors, family, friends and citizens of it and what it has been troubling for me is that some people don't know how to separate politics from personal and it becomes their life to continuously attack, defamed and meddle in the private lives of people who they dislike. For the past 6 years there is a group of individuals supporters of Fernando Gonzalez who constantly create controversies where there are none and used the time of our Council like their play ground to attack private citizens. These characters have asked for city employees and volunteers to be fired or step down because they dare to like something in Facebook which they have objected to yet, they think that they are free to do whatever they want.
These are the caliber of the people who work for Fernando Gonzalez, their hypocrisy, lack of sportsmanship, good manners and care for the rest of the people of Perth Amboy was shown in their displayed of loud noise as they passed by the Sergio Diaz headquarters and loudly honk their car honks, shouted insults, displayed offensive gestures and language at 10:00 p.m. at night when people were already asleep…If, you look closely to the pictures you will see that the association between the Fraud court case and the Fernando campaign becomes more clear…. I have been in the winning side of campaigns and never have I or others who I associate with had done such a thing after an election it clearly shows a lack of maturity and civility.
If, this is what Perth Amboy wants I am out of it….
Maria Garcia