Transportation Funding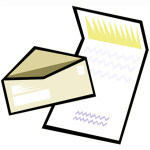 Reports say the Transportation Trust Fund is going bankrupt. The cure is to abolish it like any other failed enterprise. It was a mistake to only use the gasoline tax. Everybody benefits from roads, not just those who drive gasoline powered motor vehicles. Money for highways, roads, and streets should come from general funds. Highways, roads, and streets were all built and maintained before automobiles were invented in the twentieth century.
Why did they create a "Transportation Trust Fund"? Perhaps it was meant as an excuse to raise the gasoline tax year after year? What do other states do?
Ronald A. Sobieraj
On Tuesday, June 2 Vote 
Column A.  
Dear Perth Amboy Voters,
I would like to correct some misinformation recently printed in the May 27 edition of this paper.
Barbara Sottilaro wrote that myself, Sharon Nagy and Wilma Matey "viciously went after" Leslie Dominguez-Rodriguez because she supported Billy Delgado for mayor.  The  Wilma Matey incident was in 2009. Sharon Nagy was not involved nor was I.  Neither were present at the meeting referenced by Ms. Sottilaro. What's more, I have never "viciously gone after" anyone, and am surprised and concerned by Ms. Sottilaro's description.
I am also concerned that Ms. Sottilaro, as the organization's secretary, would confuse such events. This demonstrates the importance of accurate minutes, which have never been distributed at the meetings, nor given to me when requested.
After a Superior Court Judge overturned an election as a result of Leslie Dominguez-Rodriguez taking advantage of vulnerable members of our City, all of the elected officials in the City of Perth Amboy petitioned the County Chairman to allow them to reorganize the Perth Amboy Democratic Organization.
All voters in Perth Amboy have the opportunity to support our efforts to rid the Perth Amboy Democratic Party of individuals that take advantage of voters and all those who have turned a blind eye or worse, defended such efforts to take away our right to a free and fair election.
On Tuesday, June 2 Vote Column A
Respectfully,
Lisa Nanton