More Gambling Casinos?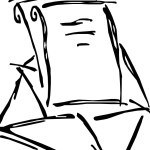 Gambling has usually been banned or restricted because of the harm it causes. It's associated with poverty and crime. The idea of "something for nothing" is a lure for those who don't understand the odds. The failure of the casinos in Atlantic City is an example of gambling's toxic effects.
Should NJ allow more gambling places? There is a way to neutralize its harmful effects. Allow every municipality to place slot machines in their city hall. The profits from these machines could reduce high property taxes and serve a socially useful end.
Ronald A. Sobieraj