By Katherine Massopust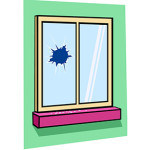 PERTH AMBOY – During the public portion of the 5/27/15 Council Meeting, Hidden Village II Resident Maritza Criael came up to the podium complaining about kids climbing on the railroad tracks and throwing rocks and breaking the windows in Hidden Village II. "You (the Council) are not the government. You are the link between us and the government. Don't say you are not the government. Last meeting I spoke with the B.A. Where we live is a private property. Why do we pay taxes? Years ago we complained about the water. All of you represent us. I don't know why you are here when you say we are on private property."
B.A. Jillian Barrick said, "We had a conversation. Kids were throwing rocks (at Hidden Village II). Conrail owns the tracks. We don't have the power to force anything (to put fences up). It continues to be a challenge."
Pabon said, "I know a gentleman who had an issue (similar). It was with the school kids."
"I called the police. It was two young kids. It was 2:15 a.m. What can I do? We call. It's a small community. You are our eye. We have the problem every year. The City should send some letters to Conrail," Criael continued.
Council President Lisa Nanton said, "Can we send letters to Conrail to ask them to put fences up?"
"Is the police around – No!" Criael said strongly.
Nanton added, "Document every time you call."
The Amboy Guardian spoke with Criael who has resided in Hidden Village II for almost 15 years. "We replaced the windows, the broken siding, the frame and screen. I spent a lot of money – over $6000 (because of the damage). We have no reason to pay taxes when the job is not being done," Criael stated. "My husband is a DJ. One night (when he was coming home) they (kids) were here (throwing rocks). I called the police at 2:15 a.m. I waited almost 40 minutes and they never came. We are paying taxes. We are concerned about the City. I don't know what else we should do."
Criael told the Amboy Guardian there is a meeting with Hidden Village II Board Members at 712 Holly Drive on Thursday, June 11 at 6:30 p.m.